HOME
»
Operation method
»
TDT, TST actuator (2-stage control is suitable for measuring system line.)

TDT, TST actuator (2-stage control is suitable for measuring system line.)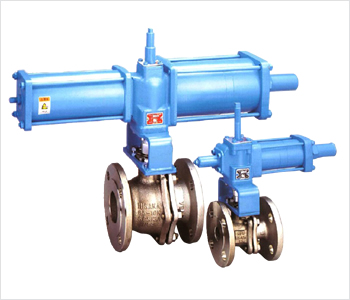 The opening ratio (Max. 45 degree) of valve can be adjust at an arbitrary position.
The operation pressure of actuator supplied from solenoid valve directly not through positioner, therefore the response of open/close can be quickly.
And it is possible to do fine adjustment by repetitive operation close to half open.(TST model only).
Spring return cylinder (Model:TST) is possible to use for emergency shut down, at the time of electric power failure and stop the air supply.
ACTION FLOW