A-series actuator
Mechanism is double scotch yokes type. And It achieved to be compact and light weight by aluminum body. The material of drive shaft is SS304 and improved accuracy and durability.
Actuator is possible to use at the outdoors because of weather proof enclosure.
It is possible to stop the looseness gland bolts and to tighten easily, because the valve and the actuator are fixed by 4 bolts for the purpose to fix it only.
Actuator achieved to be compact, because we developed special solenoid valve, limit switch, filter regulator and speed controller for this A-series actuator.
Solenoid valve is possible to assemble to actuator directly without air tubing.
AD type double acting actuator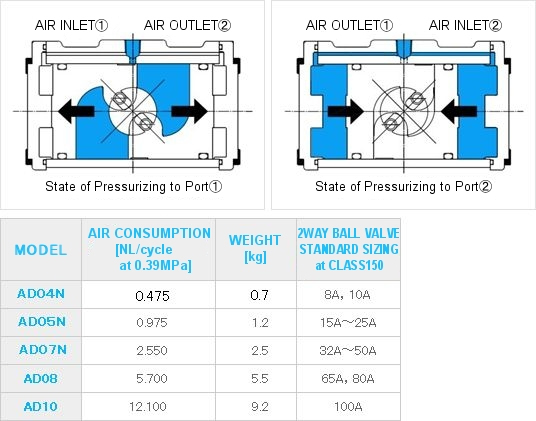 AS type single acting actuator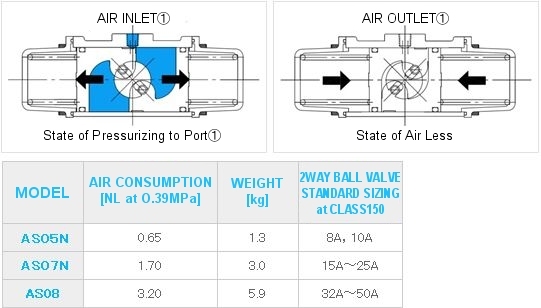 DIMENSION